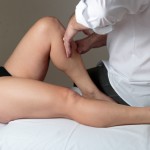 Functional Methods with Jeffrey Burch
Precise Assessment and Low Force Treatment
4 days 3 times Oct. 2023, March, Oct.2024 in Innsbruck
There are many varieties of Functional Assessment and Treatment Methods. The most practiced are Unwinding and Functional-Indirect. Skill in a full scope of functional methods will, however, dramatically increase the number of keys on a practitioner's ring to unlock wellbeing in a wide range of client scenarios.
The workshops will equip participants with an integrated and widely applicable assessment protocol, and a diverse treatment skill set with which to address a wide range of biomechanical issues.
Learn all these methods and how they relate to each other to get a much fuller understanding of how functional methods achieve change in the body. You will then be able to mix and match techniques to address a wide range of situations. Along with treatment strategies good assessment skills are essential.
For all bodyworkers/therapists with a professional education in touch-based bodywork/manual therapy.
The instructions will be in English. 4 Elective Credits from the ERA and RISI.
Part 1: Thursday, 26 – 29 Oct, 9am – 6pm, Sunday 8am -4pm
Part 2: Thursday 21 – 24 March
Part 3: Thursday 3-6 Oct?
(Per part 4 days a´7h, you can visit all or depending on your knowledg only one or two parts)
Where: die Bale, Bachlechner Straße 46, Innsbruck, Austria
free parking space, well connected with public transport
Cost: 650,00 Euro Part 1, application deadline 15. August, 2023
The new e-book of Jeff will be necessary. The publisher has offered a discount. Details to the book and the accommodation follow with registration.
For further information and application ,Tel. 0043664 57648 48
Here you find more about Jeffrey Burch teaching background: https://ehealthliving.org/portfolio-2/jeffrey-burch/