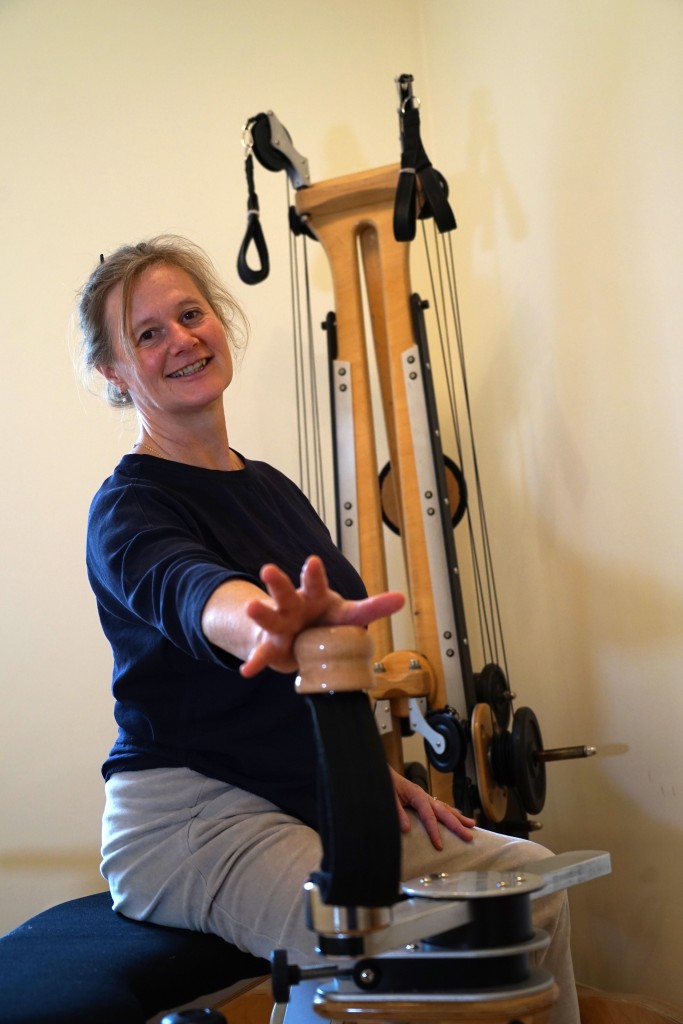 The GYROTONIC EXPANSION SYSTEM® is a holistic movement concept that views the human body as a unit. It is a movement system that uniquely combines millennia-old, Far Eastern knowledge of body energy with modern movement theory.
Gyro – like the circle
The circular movements are pleasurable, elegant, dynamic, challenging, healthy and insanely enjoyable.
The diverse twisting and spiralling movements work uniquely with the body's three-dimensional fascia network as well as with the sensual connection to the environment.
Juliu Horvath founded the method after many years of intensive self-study in order to find his way back to health and mobility after an accident.
The movement sequences can be adapted to any range of motion. Very athletic people can refine coordination, stretching and strengthening. People with ailments can find their way back to mobility with the help of the Pulley Tower combination unit.

Gyrotonic Innsbruck Prices 2023:
10 sessions personal training € 450.00, valid for 5 months
1 session personal training € 50.00
Group session 10 home work € 140.00
If you have already done the pre-training, you are welcome to book an independent training session on our Pulley Tower. Call for an appointment.
---
GYROTONIC®, GYROTONIC EXPANSION SYSTEM ® and GYROTONIC® & Logo are registered trademarks of Gyrotonic Sales Corp and are used with their permission.